The Roof de Karoo is a stunning three-day 190 km mountain bike traverse. It is the proud product of the Mountain Zebra Camdeboo Protected Environment (MZCPE). This mountain biking adventure journeys over plateaus grazed by herds of antelope, crosses desolate stretches of dramatic Karoo landscape with a unique diversity of fauna and flora and navigates mountain ridges, presenting awesome panoramic views stretching for miles on end.
To download GPX files of the route click here.
Day 1: Mountain Zebra National Park to Petrusdal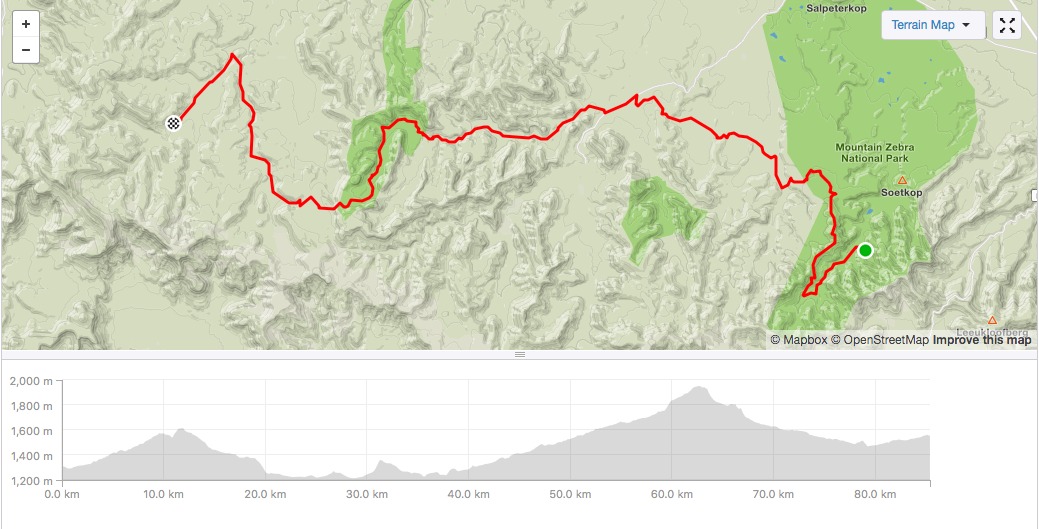 Day 2: Petrusdal to Roodebloem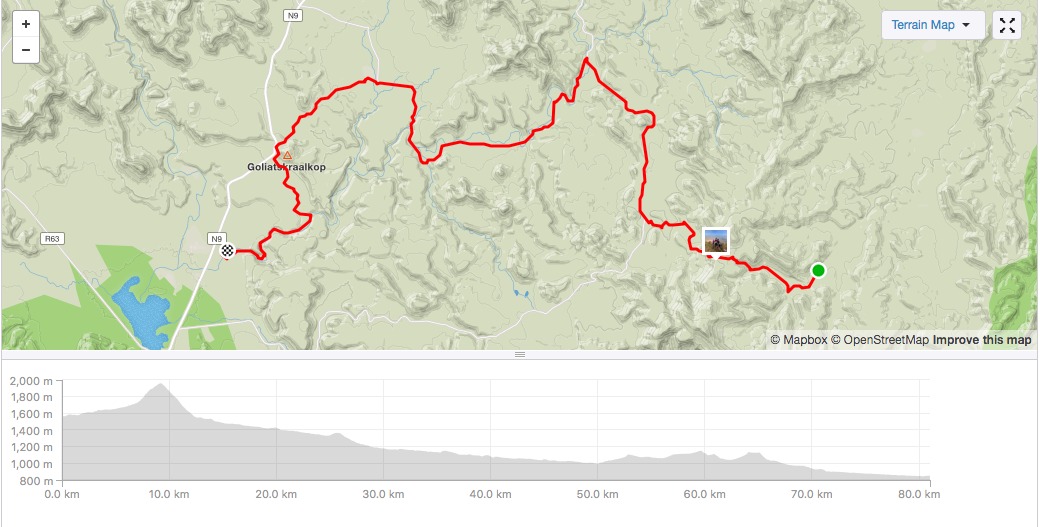 Day 3: Roodebloem to Winterhoek (Camdeboo National Park)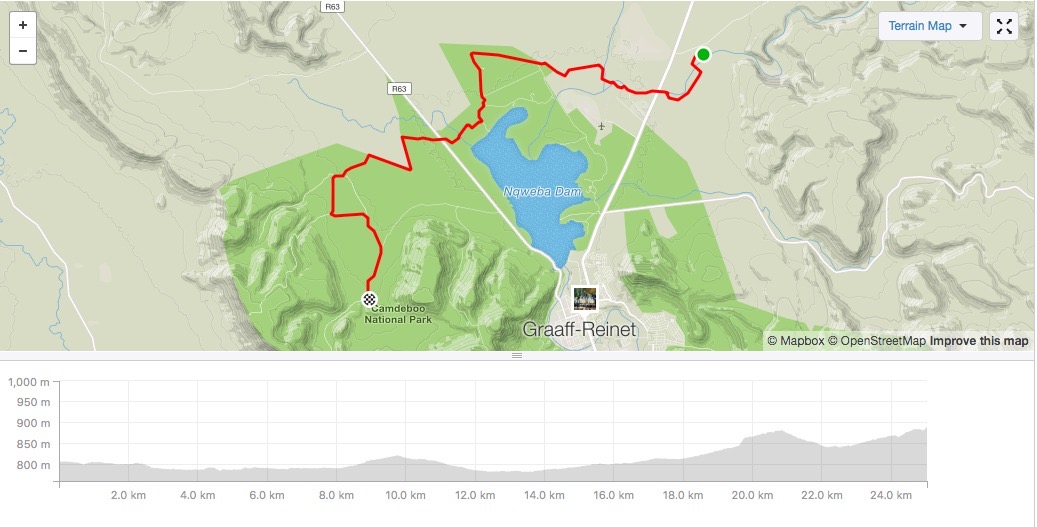 Join our Facebook page for photos and previous rider experiences.